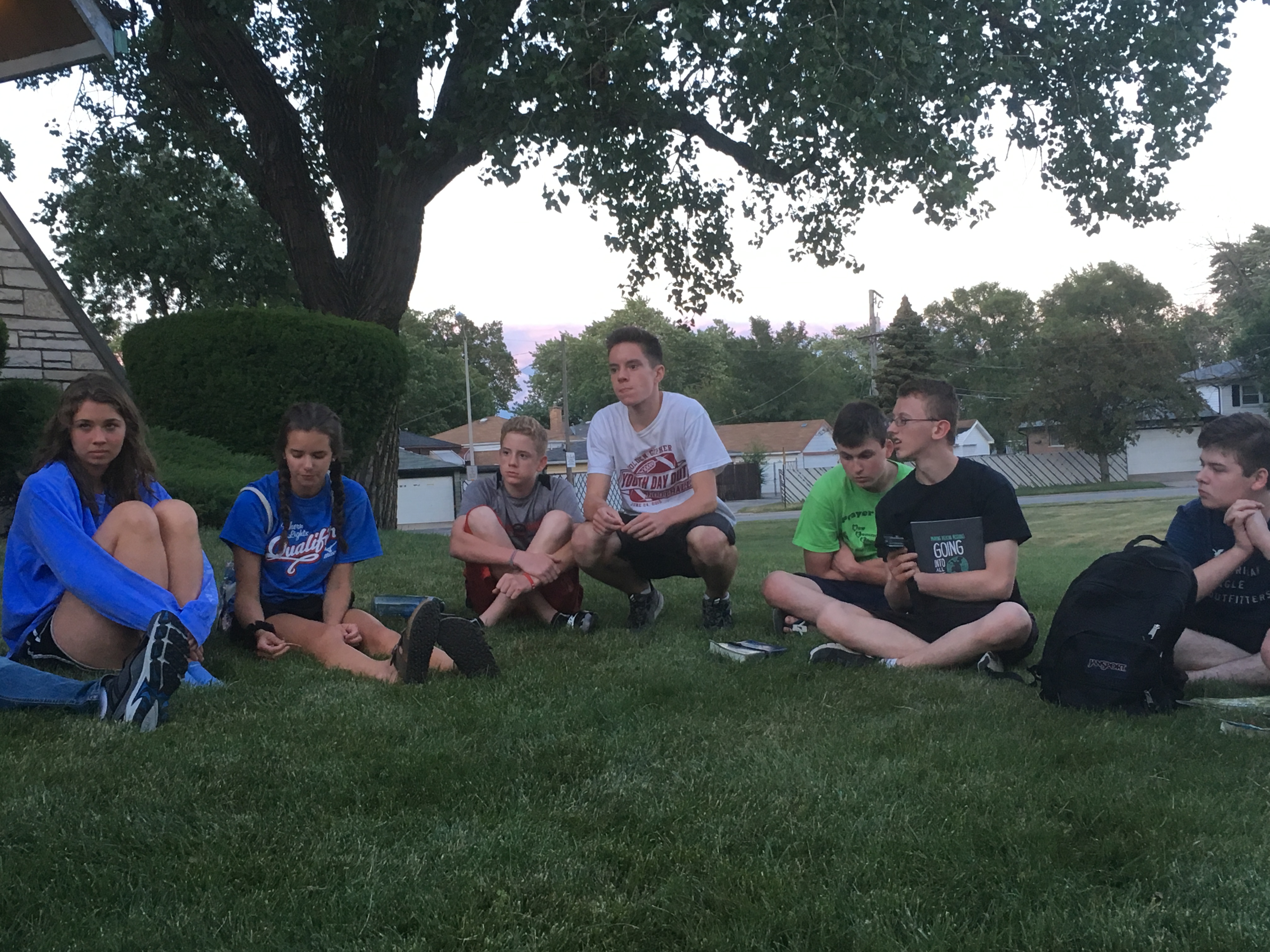 Day One!
Hey folks back home! We had a great day down here in Chicagoland!
Here's Peyton Chapman with an update for the day:
After breakfast and devo time, we joined in with New Community Church's (NCC) bible study hour. We learned about Sampson's parents and their dedication to the Lord, and therefore their son. After this, we attended the church service, which was an amazing cultural experience. The worship was extremely powerful, and the sermon was life changing. We learned to halt, think, trust in God, and praise the Lord when things are in the liminal zone. We then ate lunch while discussing the message. After this, pastor Ed split us up into groups, and we prayer walked down the streets of Dolton. This was definitly the highlight of all of our days. Every student who went on the walk has a story or two to tell about the diverse people we met. One of the people I met was Bill (and his puppy Soldier). When I asked him what I could pray for, he told me about his recent diagnosis of cancer. We prayed over this man and will continue to pray for him (and Soldier). One of the most fun parts of the day occurred at the community center that we took showers at. A bunch of the guys from Constance challenged some ballers to a basketball game. We lost. After this, we headed back to NCC and ate dinner, had some discussions, and finished the night with playing the best game of sardines to ever be played. No one found Tess for at least 45 minutes. Greg apparently found her in two minutes, but I don't believe it.
Tomorrow we will help out at a homeless shelter and run a VBS at the church. More updates soon!
In the meantime, check out some of the pictures!