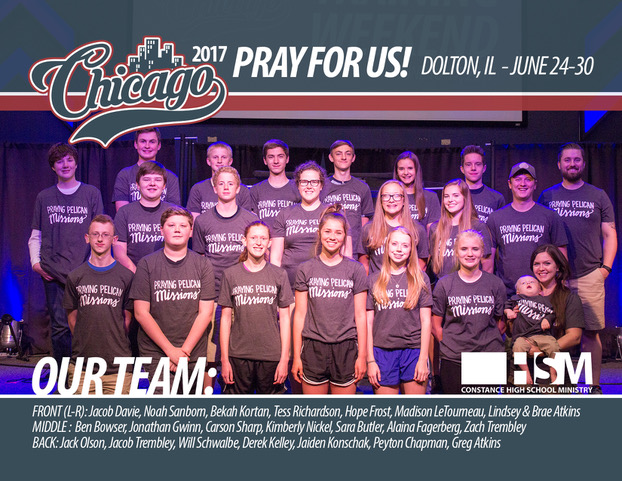 Welcome to the Chicago Blog
On Saturday, June 24, 22 high school students and leaders (and one 16 month old!) will travel to Dolton, Illinois for a week-long mission trip. This blog will feature trip updates designed to give you a glimpse into how God is moving in us and through us while we are away.
Throughout our trip, we will partner with New Community Church. NCC is known in the Dolton as a church in support of the community. Thus, we will assist NCC in reaching out to their community by offering a free vacation Bible school, beautifying a community park and assisting at a local homeless shelter. Our goal is to continue to establish positive connections between the people of Dolton and NCC. We also hope to empower our students to adopt a missional-mindset that will transfer back home.
Please pray for us! We hope to share specific prayer requests during the week of our trip. Until then, here are some general ways you could pray for us:
Health & safety during travel
Relationships with our host church, mission organization staff, and partnering church
That we will show God's love to the kids and families we serve during VBS
God will empower us with boldness to share our faith with others
Strength for our work projects
Compassion for those we meet at the homeless shelter
For other opportunities to serve God and others
For team unity and strong relationships
God given moments to share our stories with those at home
I am including our team's prayer card, so that you can pray for us by name, and connect with us when we return.
Thank you so much for you partnership in the gospel!