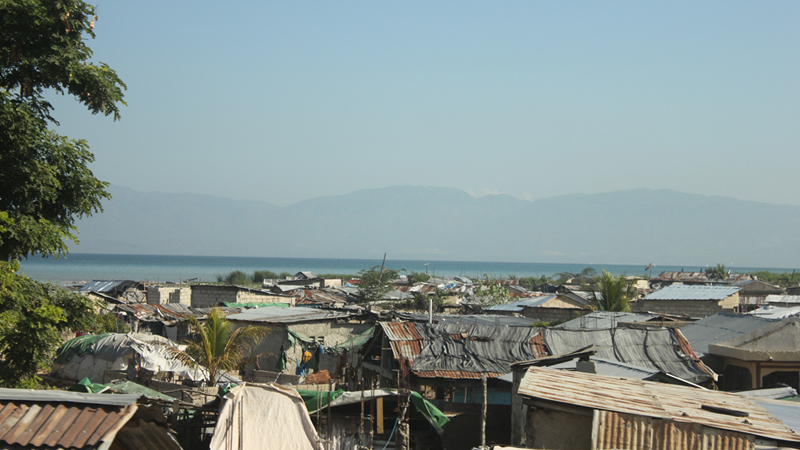 Hallowed Be Thy Name
Yesterday our small but mighty team of 4 (Bonnie, Cyd, Julie, and Maria) arrived in Haiti in an uneventful manner, which is just the way we like it!
Today, we taught the crochet students to make a new product – a Tunisian crochet hat. They learned new stitches and skills and most caught on fairly quickly, and the more proficient students helped others.
The students are comprised of young women, a majority in their 20s and beyond. The product label is called Breadfruit Creations and is a symbol of a fruit that is plentiful in Haiti. It also signifies the abundance of God and how He provides for us. The sale of these products allow these ladies to provide for themselves and their families; some of them are single moms.
Our recent sermon series at Constance on prayer inspired the devotional for the week. Today we recited and reflected on the Lord's Prayer (Luke 11:1-4). Many Haitians also have memorized this prayer. We talked about how Jesus used it as a model for prayer, not simply as a prayer to memorize in and of itself. We discussed how our prayers can often start out directly with many requests about how we would like things to go. Then we look back to the opening lines which talk about how God's name should be "hallowed" and what that word really means: to be holy, adored and sacred. This is all about praise! Then it goes on to ask for His will to be done.
This is a challenge for all of us. How many of our prayer lives are full of a long list of ASKS? When is the last time we just stopped to praise the Lord for WHO he is? Lord, let THY will (not mine) be done.