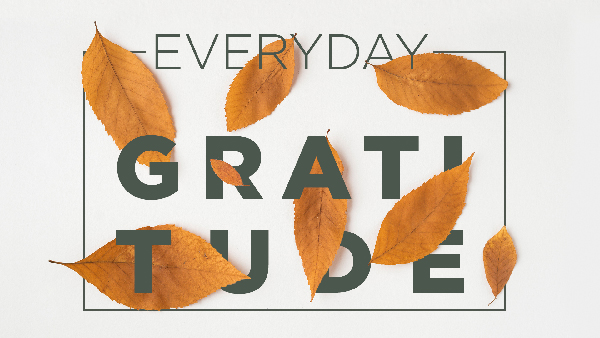 Everyday Gratitude - Week 2
Getting Started:
Which do you think is more difficult...giving words of gratitude or receiving them?

Digging In:
Read 1 Thessalonians 5:18

Why do you think we so easily move into an ungrateful mindset? What is the harm in having this type of perspective on life?

Why do you think this verse tells us to "give thanks in all circumstances?" When do you think this is most difficult to do?

One way to reflect on all that God has done for us is to share stories of his faithfulness in our lives. During your time together share any stories of:

How God proved himself faithful in your past.
How God is proving himself faithful in the present.
How do you anticipate God will show his faithfulness in any upcoming circumstances?

How can sharing these stories of gratitude help to encourage each other?

What are some things that you can express gratitude for this week? How will you do this?