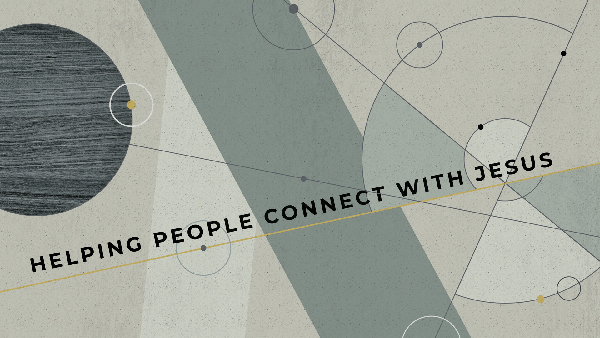 Helping People Connect with Jesus - Week 5
Getting Started:
Share about a time where you experienced mercy when in reality you knew you deserved to be punished. If you can't think of a personal story, perhaps share a story you've heard.
Digging In:
Read Luke 15:11-32
In verse 21, the son acknowledges that he sinned not only against his father but heaven. How does our sin affect our relationship with our heavenly Father? How does it affect our relationship with those around us?


Why do you think it is critical not only to confess that we have sinned against God but to also confess our sins to the people who may be affected by our actions? Which do you think is more difficult?


Consider the father's reaction to the son's return. What do you think the robe, ring, and sandals represent? The son came home expecting to be treated as a hired hand—what did he get instead?


We can trust that God will completely forgive our sins when we repent of them. Why does it "feel" like we still have to earn God's forgiveness?


Put yourself in the brother's shoes. What do you think your reaction would have been upon the return of your brother? Do you think he is justified in his reaction?


A tension is created when we experience God's grace. On the one hand, we have been forgiven by God, but on the other hand, we still have human consequences to our actions. What is the result of ignoring God's full forgiveness? What is the result of ignoring human consequences?


In this parable, the older brother seems to "not get it." What false set of beliefs hindered him from seeing the gift of his brother's return? Why do you think it was more difficult for him to extend grace than the father?


How might church people like us demonstrate the same false beliefs?