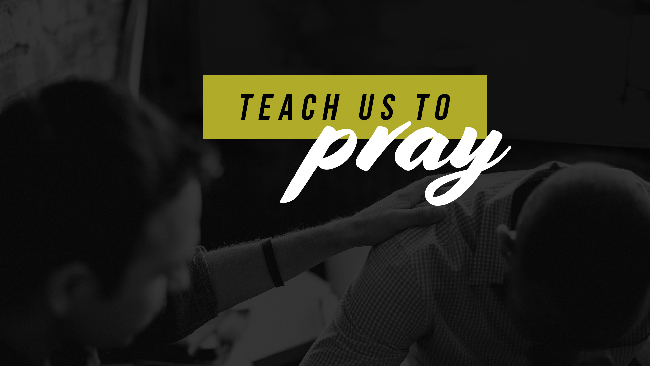 Teach Us To Pray - Week 3
Getting Started:
If you could only eat one thing for the rest of your life what would you choose?
Digging In:
Read Luke 11:1-13
How would you define contentment? In what areas do you feel it is most difficult to be content?


Why do you think Jesus wants us to ask Him to provide our daily bread? What does "daily bread" look like in today's world?


What are some of the things that we rely on for our "daily bread" apart from God? How does our reliance on other sources of provision affect our relationship with God?


The first part of verse 4 talks about forgiveness. Why do you think it is important to ask God for forgiveness and also forgive everyone who has sinned against us? Which of those things do you think is more difficult?


The second part of verse 4 talks about temptation. Why do you think it is important to pray that we are not led into temptation? Why can this be a difficult thing to pray?


Do you think it's possible to receive our "daily bread," receive and offer forgiveness and resist temptation without God's help? Why or why not?


As you pray this week, focus your prayers on Luke 11:2-4.

Prayer Resources
Valley of Vision: A Collection of Puritan Prayers & Devotions
Draw upon the inspiration of the elegant prayers of such Puritans as John Bunyan, Isaac Watts, David Brainerd, and Charles Spurgeon.
Francis Chan's Prayer series on RightNow Media
RightNow Media is an online media library with thousands of Christian videos. For FREE access, email Sonya Anderson: